Odin Download for Android Flash
Download Odin latest version for Flash any Samsung Galaxy Android smartphone
---
Odin Flash Downloads
Do you need to go beyond from the stock ROM of your Samsung Android device? If the answer is Yes, don't worry we have the best and most powerful Odin Download Flash Tool for you. This tool can be simply introduced as a ROM flashing tool for Samsung Android devices. Odin download has plenty of version. We would like to tell you that we have got most of the Odin versions with us. Refer our Odin Download list below. Odin download all versions.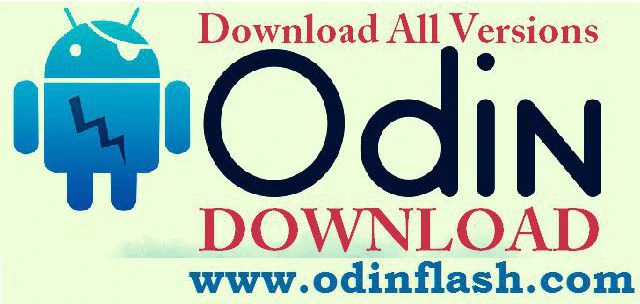 Are you having below problems on your Samsung android?
Slow startup and processing speed.
Rapid battery discharge.
Unexpected system reboots.
Inability to run some android apps.
Fed-up with the same user interfaces (UI) and OS.
Try Odin flash for a custom ROM or re-flash the stock ROM using Odin Flash tool. Feel the difference with your old device with latest software tweaks. Assume that your device runs on android Jellybean (OS) and there is no any update for your device to get KitKat (OS), you can proceed with flashing a custom ROM based on android KitKat or other new OS release. Odin download will be really useful when dealing with such situations.
Refer our Odin download and supplementary files list.
Odin Download Versions
Odin Flash Download 3.14.4 – This is the latest Samsung Odin root package available right now.
Odin Flash Download 3.14.1 – Success rate is over 90% with Samsung Galaxy C5, S10 Edge / Active, C6 and Z3.
Odin Flash Download 3.13.3 - High compatibility on devices.
Odin Flash Download 3.13.1 Moderated compatibility.
Odin Flash Download 3.13 - Bugs fixed available for download.
Odin Flash Download 3.12.10
Odin Flash Download 3.12.7
Odin Flash Download 3.12.5
Odin Flash Download 3.12.4
Odin Flash v3.12.3
Odin Flash v3.11.2
Odin Flash v3.11.1
Odin Flash v3.10.7
Odin Flash v3.10.6
Odin Flash v3.10.5
Odin Flash flash v3.10.3
Odin Flash flash v3.09.5
Odin Flash v3.07
Odin Flash v3.06
Odin Flash v3.04
Odin Flash v1.86
Odin Flash v1.85
Odin Flash v1.84
Odin Flash v1.83
Odin Flash v1.82
Odin Flash v1.70
Odin Flash v1.52
We would like to recommend you to prefer our Complete Odin Tutorial before you proceed rooting. It's better to understand each and every aspect of basics related to "Rooting / Flashing" your samsung device.
Odin Download – Additional Files
---
Odin Download for Android Flash
As you already know, Odin is a flash tool specially designed for Samsung Galaxy smartphones. In addition, you can use this tool to do software updates on your Samsung Galaxy mobile device or tablet. It supports a wide range of Samsung Galaxy devices including Samsung Galaxy Note, Samsung Galaxy tab, Samsung Galaxy A series, and Samsung Galaxy S series. There are many versions of this Samsung Odin tool and currently, you can download Samsung Odin 3.14.4 as the latest version of it. If you want to use this version of Samsung Odin with your Android device, it must be an Android 10 or higher version. And also you should install 'Samsung USB Driver for mobile phones' on your computer to make communication between Odin 3.14.4 and your Samsung Galaxy device.
Samsung Odin 3.14.4 Download for Windows
You can use this Samsung Odin tool with your computer to flash your Samsung Galaxy device. For that, you should download the Samsung Odin 3.14.4 software on your computer and connect your Android device to it via a USB cable. Samsung Odin supports almost all Windows operating systems including Windows 7, Windows 8, and Windows 10. There is not any flash tool better than this Samsung Odin because it the tool that allows you to flash your devices in the safest way. Most importantly, it will not harm or delete any of your personal data while the flashing procedure is going on.
Important facts you should keep in mind
Before you begin the flashing process, it is better to create a complete backup of your device data.
You cannot use this tool with other operating systems because Samsung Odin is only compatible with Windows computers.
Your device should have installed the latest USB drivers.
You should download the latest version of Samsung Odin on your Windows computer.
Your device must have sufficient battery life of at least 50%.
Before beginning the process, get ready with a USB cable to connect your Android device to the computer.
How to flash firmware using Odin 3.14.4?
As the first step, download and install the Samsung Odin 3.14.4 on your device. Also, you should download the firmware file as your desire. Once you extracted the firmware file, you will see 5 files consist of Home_CSC, CSC, CP, BL, and AP. Inside the 4 Odin tabs, you'll add the AP file to the AP tab, BL to the BL tab, CP to the CP tab, and you'll add the CSC file to the CSC tab if you want to factory reset the machine, or you'll add the Home CSC file to the CSC tab. F.Reset.Time and Auto-Reboot should be the only options tested in the Odin Options.
Now you should put your Samsung Galaxy device into download mode. After that, connect it to the computer via a proper USB cable. Once you connected your device successfully, the Odin will show 'Added' in the logs or the ID:COM box with blue light. Now you are done and just click on the start button to begin the firmware flashing process.
---
Samsung Odin 3.14.4 Download for Windows
It is considered to be the most versatile version of the latest Odin tool because it supports almost all Samsung devices in general. However, some versions of the Samsung firmware may require a specific Odin version.
Odin 3.14.4 is the latest version and is fully compatible with the latest UI 2.0 and older UI (Android 9.0 Pie) as well as the Samsung firmware based on Android 8.0 Oreo. If you have a Samsung Galaxy S20, Galaxy Note 20, Galaxy Note 10, Galaxy S10, Samsung Note 9, Galaxy A80, A70, A50, M30, or any other Galaxy device released in 2019-2020 you should try What to do is Odin 3 v3.14.4.
Latest Odin download for Windows
Samsung Odin is only available for Windows PCs and is compatible with Windows XP, Windows 7, Windows 8 / 8.1, and Windows 10. If you are a macOS user or have Linux installed on your computer, you can use Odin's option as Heimdall. Odin has seen little change over the years. After Odin 3 v3.06 you will hardly see any change in the interface of Odin. However, after the release of the firmware based on Android Pie, Samsung began to use LZ4 compression for the firmware